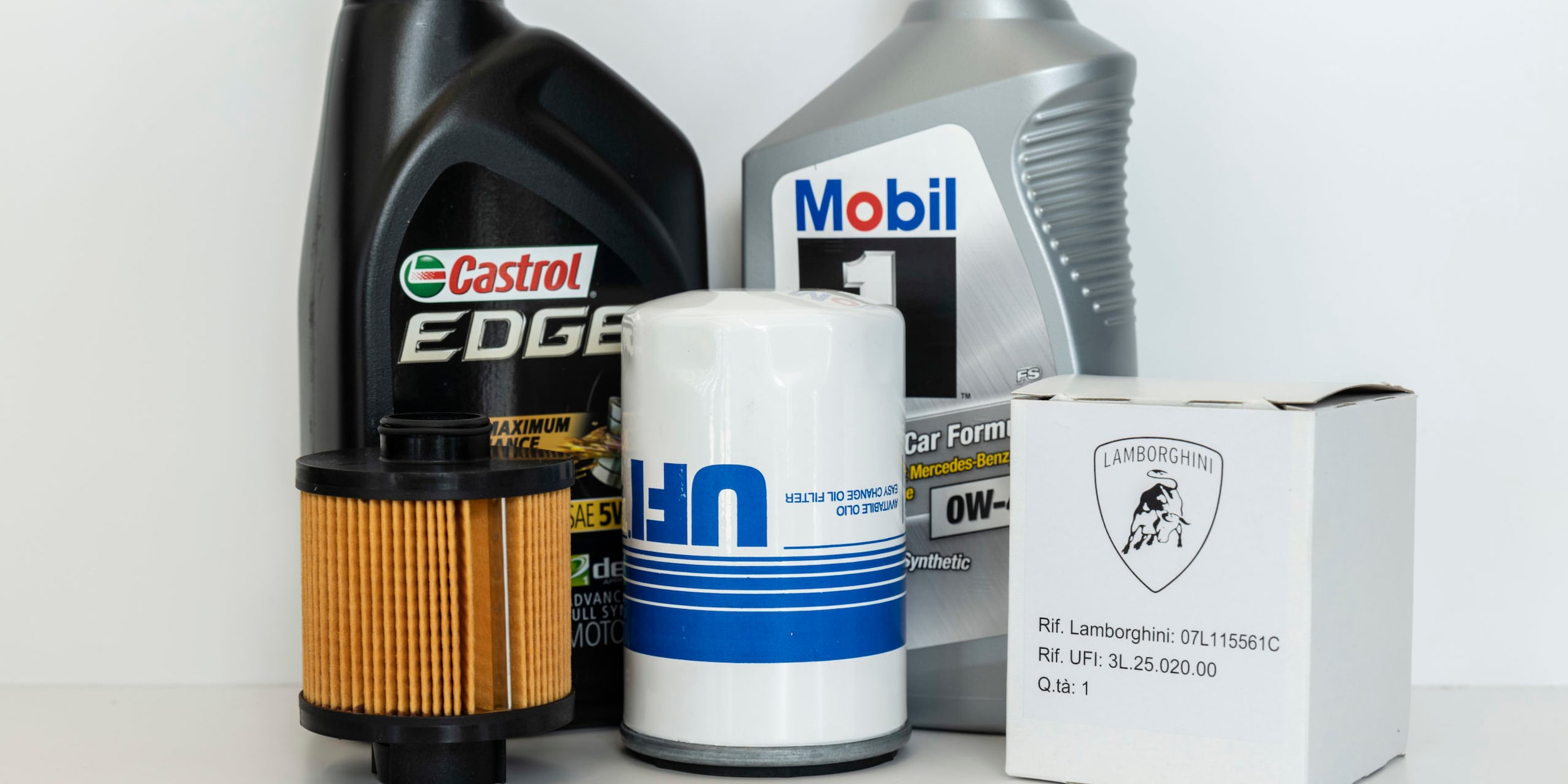 DOES YOUR LAMBORGHINI NEED SERVICE FLUIDS?
Routinely changing a vehicle's service fluids is important for any make and model. But it's absolutely essential for a high-performance, exotic vehicle like a Lamborghini. This is what keeps it running safely and smoothly so you get the absolute most out of your vehicle.
Transmission fluid is one of the most important. It keeps your transmission properly lubricated, allowing your Lamborghini's gears to move smoothly and avoid delays when you're shifting gears. Most mechanics suggest replacing your transmission fluid every 30,000 - 60,000 miles for peak performance. But one of our experts at Lamborghini of Sarasota can provide you with an exact suggestion based on your specific model. 
Another is brake fluid, which is "the liquid chemical solution used in the hydraulic braking systems of modern cars. It is designed to amplify your foot's force on the brake pedal and turn it into pressure on your car's brakes." Having your brake fluid changed periodically is vital for ensuring you stay safe and can smoothly decelerate - something that's vital when driving a high-end vehicle like a Lamborghini with tons of horsepower. 
Power steering fluid should usually be checked every time you have your oil changed. Its purpose is to reduce friction between your steering wheel and tires, lowering the amount of force it takes to turn. Having your power steering fluid change routinely makes for a smooth ride and will keep your Lamborghini running optimally.
Finally, there's a fuel injector cleaner. This is used to clean out the dirt and debris that accumulates over time in your fuel system, which can cause it to clog and disrupt other engine parts. If left unchecked for an extended period, dirt and debris can even lead to an entire engine shutdown. Fuel injector cleaner helps improve your car's fuel economy and maximize its overall performance. Typically, a fuel system should be done annually or as suggested in your car's vehicle maintenance manual. 
Is your Lamborghini in need of service fluids? At Lamborghini of Sarasota, we can efficiently and professionally service your car using only OEM service fluids, specifically designed for exotic vehicles. We also handle diagnostics and full repairs and are your one-stop shop for Lamborghinis in South Florida. Our customer service is top-of-the-line, and we offer free drop-off and pick-up for any make and model for your convenience. 
We're located at 5141 Clark Road, Sarasota, FL 34233. To make an appointment, just reach out to our service department by phone at 941-265-8555. Or, to get in touch with sales, give us a call at 941-241-2579.
Hours
Monday

9:00AM-7:00PM

Tuesday

9:00AM-7:00PM

Wednesday

9:00AM-7:00PM

Thursday

9:00AM-7:00PM

Friday

9:00AM-7:00PM

Saturday

9:00AM-6:00PM

Sunday

Closed
* Indicates a required field